Most scientists collect and organize at least some data in spreadsheets, usually Excel or Google Sheets, despite the potential pitfalls of using such products (there are even archives of spreadsheet horror stories). The most commonly bemoaned problem in Biology, that of Excel converting some gene names to dates, even caused the HGNC (HUGO Gene Nomenclature Committee) to change the names of at least 27 gene this year to avoid this issue. No matter your feelings about spreadsheets, they are generally the first program students learn to use for creating a database of samples, recording data, or doing simple calculations. Furthermore, for people without extensive coding or experience, spreadsheets are the default. Fortunately, by following some simple guidelines, we can avoid most of the hassles as well as countless hours re-formatting data tables for analysis and endless confusion trying to decipher color-codes from 10 years ago.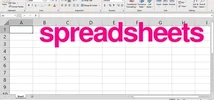 This paper by Broman & Wu is from 2018, but it came to my attention this week and I have now added it to my canon of "Must read" literature for future students.
Many of these tips seem obvious, but I'm guessing if you think back, you will recall an instance(s) where you (or a co-author) violated each of these tips and in retrospect knew you had erred. These days you are wiser but could probably use a refresher. This paper prevents the re-invention of the wheel during every PhD. I urge you to read the full paper, but here I'm providing the lightly edited (I combined some tips and re-arranged them a bit) cliffs notes. These guidelines, if implemented across the lab, also allow for easy hand-off and transfer of data between students and colleagues.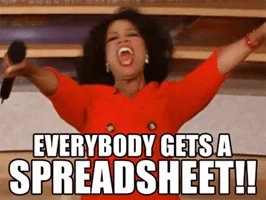 Continue reading