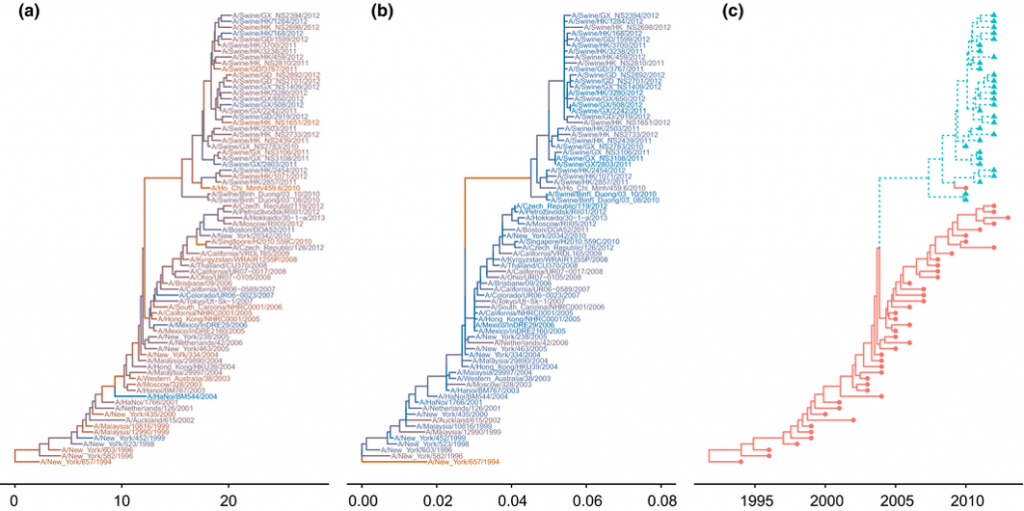 Recently, one R package which I like to use for visualizing phylogenetic trees got published. It's called ggtree, and as you might guess from the name it is based on the popular ggplot2 package. With ggtree, plotting trees in R has become really simple and I would encourage even R beginners to give it a try! When you've gotten the hang of it, you can modify and annotate your trees in endless ways to suit your needs.
ggtree supports the two common tree formats Newick and Nexus. It also reads outputs from a range of tree-building software such as BEAST, EPA, HYPHY, PAML, PHYLDOG, pplacer, r8s, RAxML and RevBayes.

library("ape")
library("Biostrings")
library("ggplot2")
library("ggtree")
nwk <- system.file("extdata", "sample.nwk", package="ggtree")
tree <- read.tree(nwk)
tree

After you've loaded your tree in R, visualization is really simple. The ggtree function directly plots a tree and support several layouts, such as rectangular, circular, slanted, cladogram, time-scaled, etc.